Food insecurity and depressive symptoms: analysis before and during the COVID-19 pandemic in Mexico
Abstract
Objective: to analyze the relationship between food insecurity and depressive symptoms among men and women in Mexico before and during the COVID-19 pandemic.
Methods and materials: cross-sectional study with data from the Encuesta Nacional de Salud y Nutrición 2018-19 and the Encuesta Nacional de Salud y Nutrición 2021 sobre COVID-19. Using binomial logistic regression models, the odds ratios between men and women of presenting depressive symptoms according to household food insecurity are estimated, adjusting for various socioeconomic and health variables.
Results: there is a significant difference in the prevalence of depressive symptoms, but not in food insecurity between sexes and between periods. Depressive symptoms and food insecurity were associated before and during the COVID-19 pandemic among men and women, even adjusting for health and sociodemographic control variables.
Conclusion: depressive symptoms and food insecurity are consistently related. It is important to study this association in post-pandemic stages to determine if it is consistent or related to imposed social and economic conditions.
Keywords: Depressive symptoms; Food insecurity; Food assistance; COVID-19; Mexico.
Downloads
Download data is not yet available.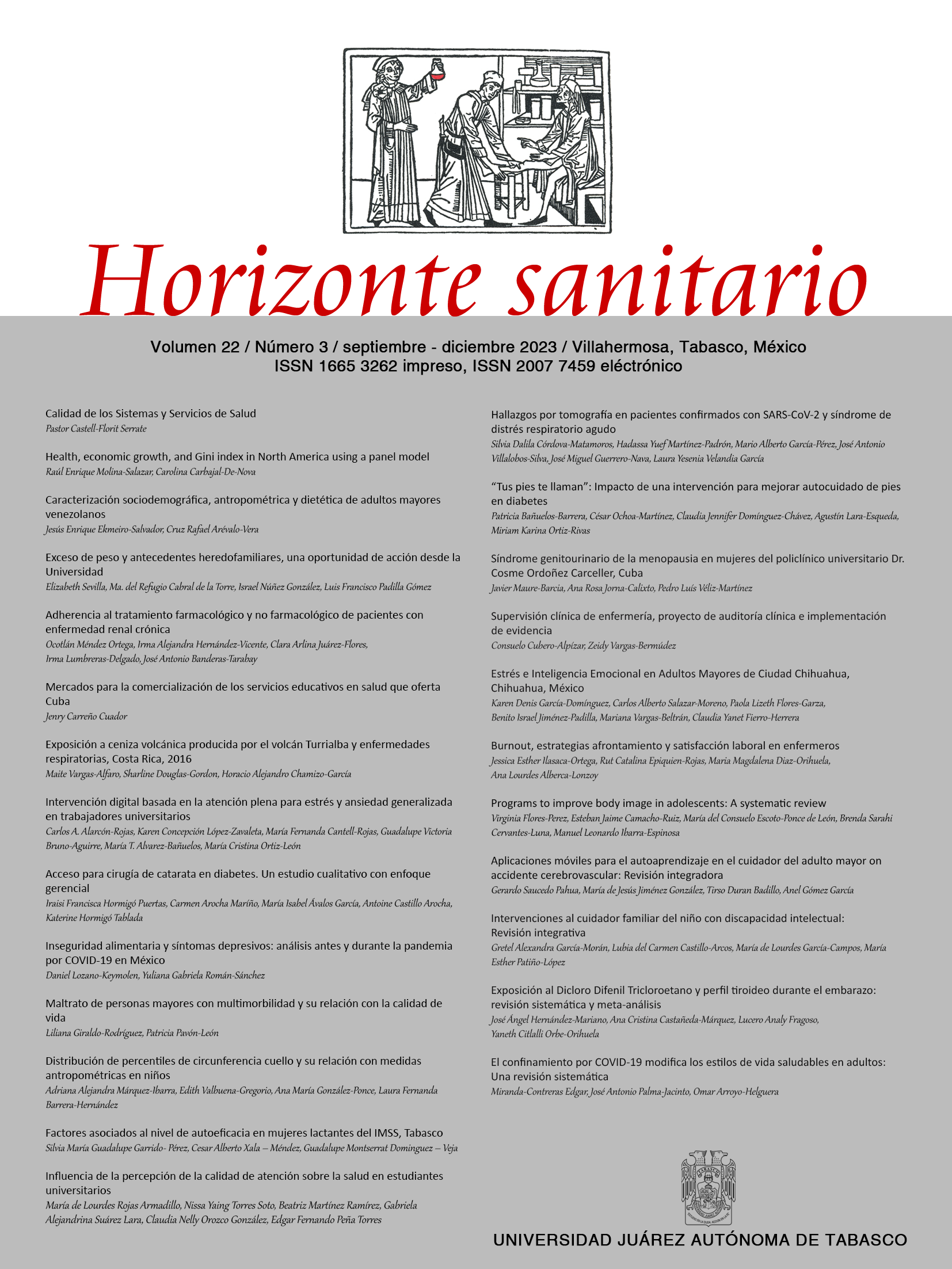 Downloads
How to Cite
Lozano Keymolen, D., & Román Sánchez, Y. G. (2023). Food insecurity and depressive symptoms: analysis before and during the COVID-19 pandemic in Mexico. Horizonte Sanitario, 22(3), 547-560. https://doi.org/10.19136/hs.a22n3.5626
License
Copyright (c) 2023 Horizonte Sanitario
This work is licensed under a Creative Commons Attribution-NonCommercial-ShareAlike 4.0 International License.