Confinement due to COVID-19 modifies healthy lifestyles in adults: A systematic review
Abstract
Objective: To analyze the scientific evidence on the changes that have occurred in healthy lifestyles associated with confinement by COVID-19 in the adult population between 19 and 59 years of age.
Materials and methods: A systematic review was carried out following the criteria of the PRISMA guide during the search period from March 2020 to February 2022 in the PubMed, Google Scholar, and Cochrane databases using the keywords COVID-19, healthy lifestyles, obesity, overweight, confinement, quarantine, lockdown, previously validated in NCBI MeSH and DeCs.
Results: The search in the PUBMED, Google Scholar, and Cochrane databases yielded a total of 702 articles. After eliminating duplicate articles, 94 articles were recovered. After the first and second screening, 45 articles were excluded, finally working with 49 articles. Evidence shows that confinement negatively modified healthy lifestyles, favoring behaviors such as a sedentary lifestyle, associated with longer use of electronic devices. In addition, there was an increase in the consumption of hypercaloric foods, the intake of unhealthy foods between meals, larger portions, and an increase in the number of meals per day, together with a decrease in physical activity, an increase in the consumption of alcohol and cigarettes, factors that influenced the development of overweight and obesity.
Conclusions: The evidence shows negative changes in healthy lifestyles that were associated with overweight and obesity during the confinement by COVID-19, in view of this panorama, comprehensive intervention strategies are required based on healthy nutrition programs and physical activation with the purpose of to reduce or reverse the effects caused by confinement.
Keywords: Healthy lifestyles; Lifestyle; Obesity; Overweight; Sedentary.
Downloads
Download data is not yet available.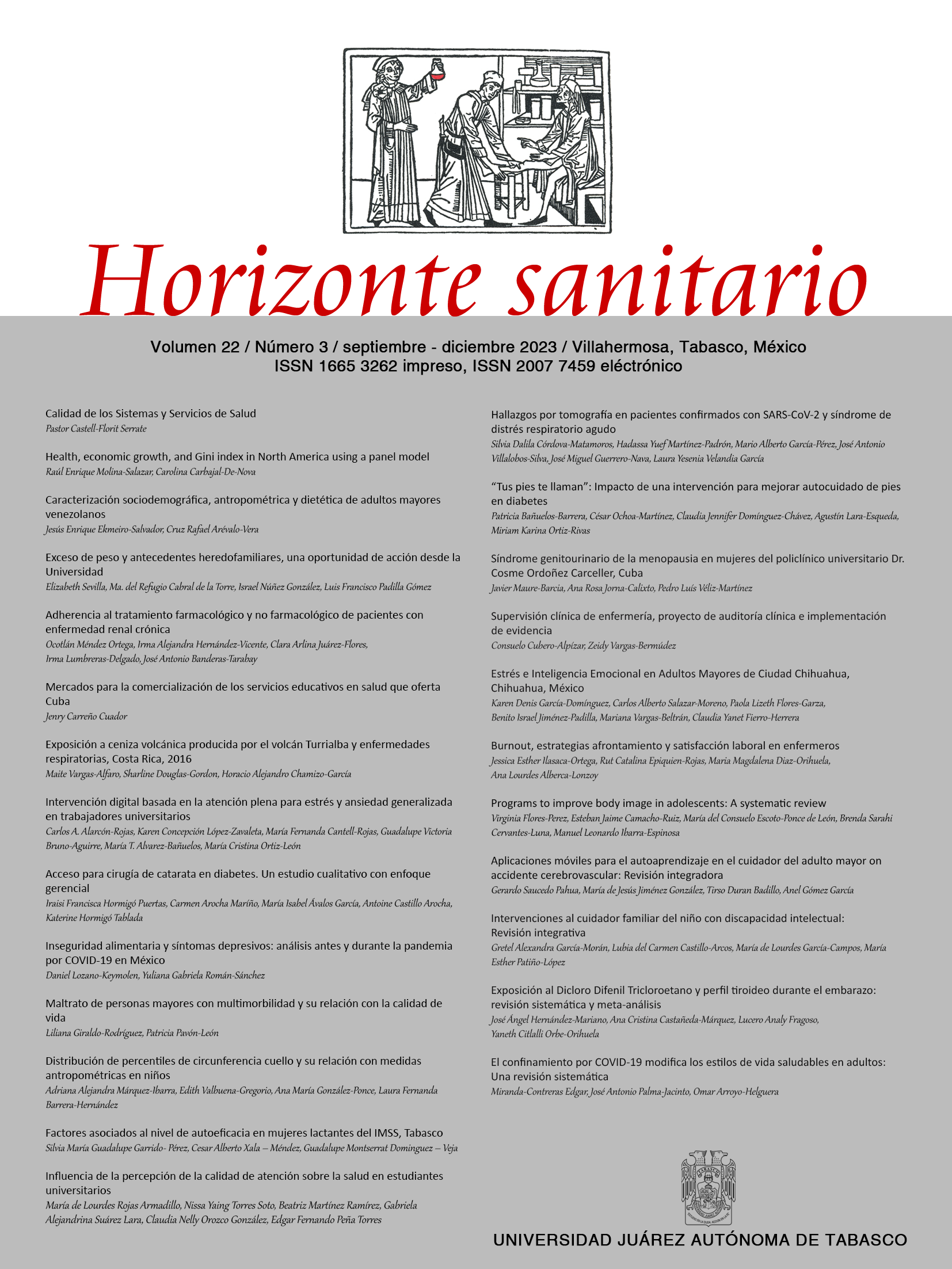 Downloads
How to Cite
Arroyo-Helguera, O. E., Miranda-Contreras, E., & Palma-Jacinto, J. A. (2023). Confinement due to COVID-19 modifies healthy lifestyles in adults: A systematic review. Horizonte Sanitario, 22(3), 689-701. https://doi.org/10.19136/hs.a22n3.5445
Section
Reviewed Articles
License
Copyright (c) 2023 Horizonte Sanitario
This work is licensed under a Creative Commons Attribution-NonCommercial-ShareAlike 4.0 International License.