Excess weight and hereditary family history, an opportunity for action from the University
Abstract
Objective: Identify overweight and obese students with a family history of hypertension and diabetes mellitus and their health habits at the University Center of Health Sciences.
Method: Online questionnaire. First year students of different academic programs participated. Aspects of hereditary family history, body mass index, and health habits were included. Association was estimated by logistic regression.
Results: Out of 1755 students, 68% were women. Low weight 10%, normal weight 65% and excess weight 25% were reported. 28% had a hereditary family history (AHF) for diabetes mellitus and 14% for hypertension. In an analysis stratified by sex, alcohol consumption was associated with excess weight in men (OR = 2.3, IC95% [1.1-5.0], p = 0.031); and in women it was AHF for arterial hypertension (OR = 2.2, IC95% [1.3-3.7], p = 0.004).
Conclusion: Being a man, smoking, alcohol consumption and AHF for arterial hypertension were factors associated with excess weight. At universities, is still time to an action project to maintain and promote health.
Keywords : Family medical history; Obesity; Student; University; Nutrition.
Downloads
Download data is not yet available.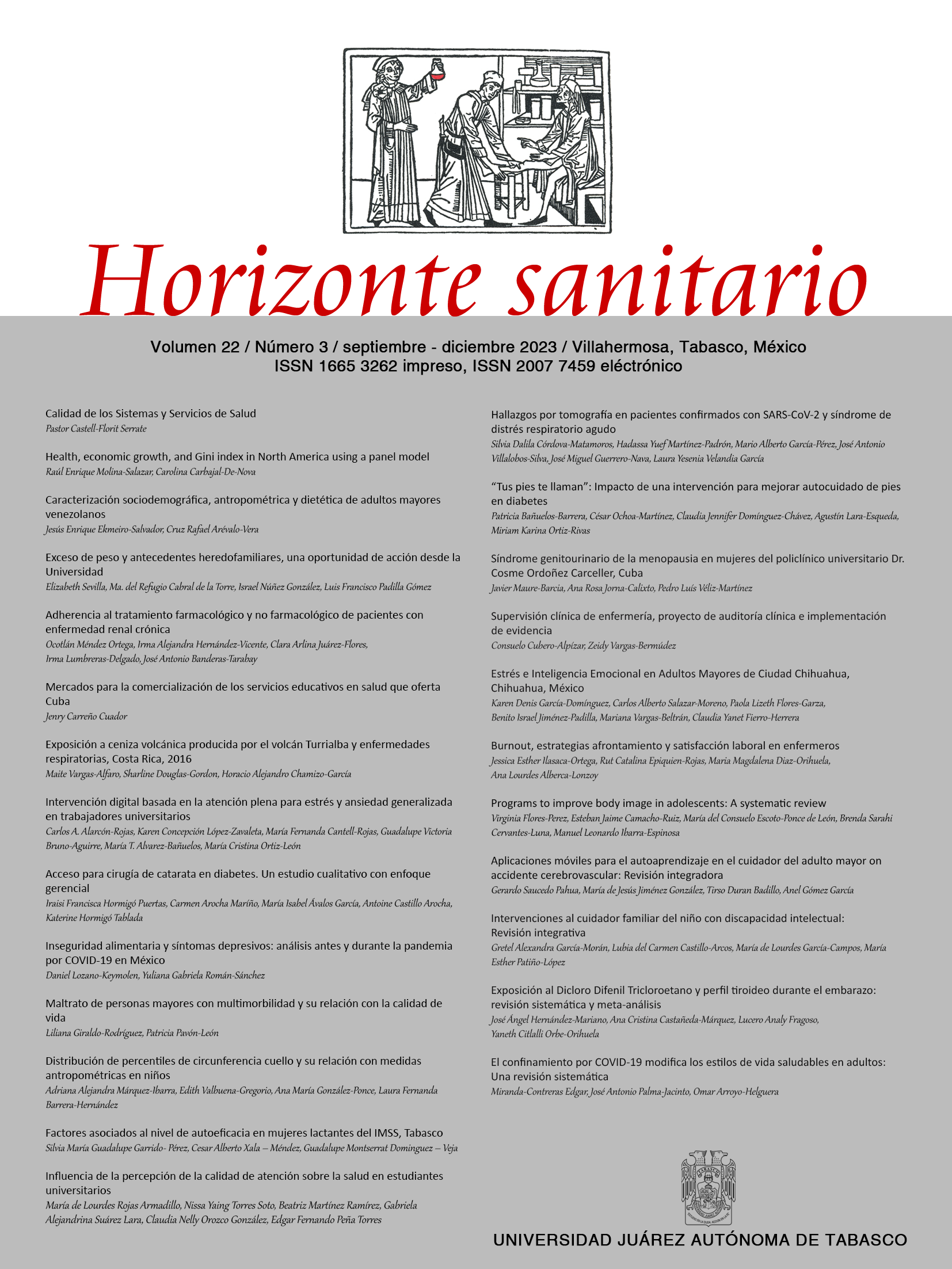 Downloads
How to Cite
Sevilla, E., Cabral de la Torre, M. del R. ., Nuñez Gonzàlez, I., & Padilla Gómez, L. F. (2023). Excess weight and hereditary family history, an opportunity for action from the University. Horizonte Sanitario, 22(3), 489-496. https://doi.org/10.19136/hs.a22n3.5494
License
Copyright (c) 2023 Horizonte Sanitario
This work is licensed under a Creative Commons Attribution-NonCommercial-ShareAlike 4.0 International License.